A front line stretched thin
'What we don't have is staff'
It's nine in the morning and hospital beds are as coveted as they have been for months.
As part of the pandemic response, health officials meet virtually every morning to discuss the management of an overflowing hospital.
In a meeting room, charts and graphs are beamed onto a white wall for people on the call, like a scene out of a science-fiction movie.
Some rows are coloured in red, which represents an overcapacity unit.
They can tell the number of suspected COVID-19 positives across the HSC site, broken down by unit.
"Right now on our children's unit, we have three suspect positives," Jennifer Cumpsty, acting chief nursing officer for HSC, told a visitor later in the morning.
The problem, says Cumpsty, isn't space in the hospital; they can keep finding rooms to put more beds and more COVID-19 patients.
"What we don't have is staff," she said. "That is our limiting factor."
To address that, teams of specialists led by critical-care nurses have formed to care for patients befallen by the virus.
These teams include staff who would otherwise not work in critical-care units, such as the nurses in the GD-2 unit — an orthopedic surgical ward before the pandemic, said Anna Marie Papiz, the unit's manager of patient care.
"Staff, if you were to speak to them and ask them, have they had experiences with patients who have passed away … many of them would say very rarely, and now that's become commonplace here," she said.
In December alone, 212 Manitobans have died of COVID-19 so far — that's 40 per cent of the 523 people who've lost their lives from their virus.
"The number of patients that we're sending up to MICU [medical intensive care unit], the number of deaths that we are encountering, is far greater than we've experienced as surgical nurses."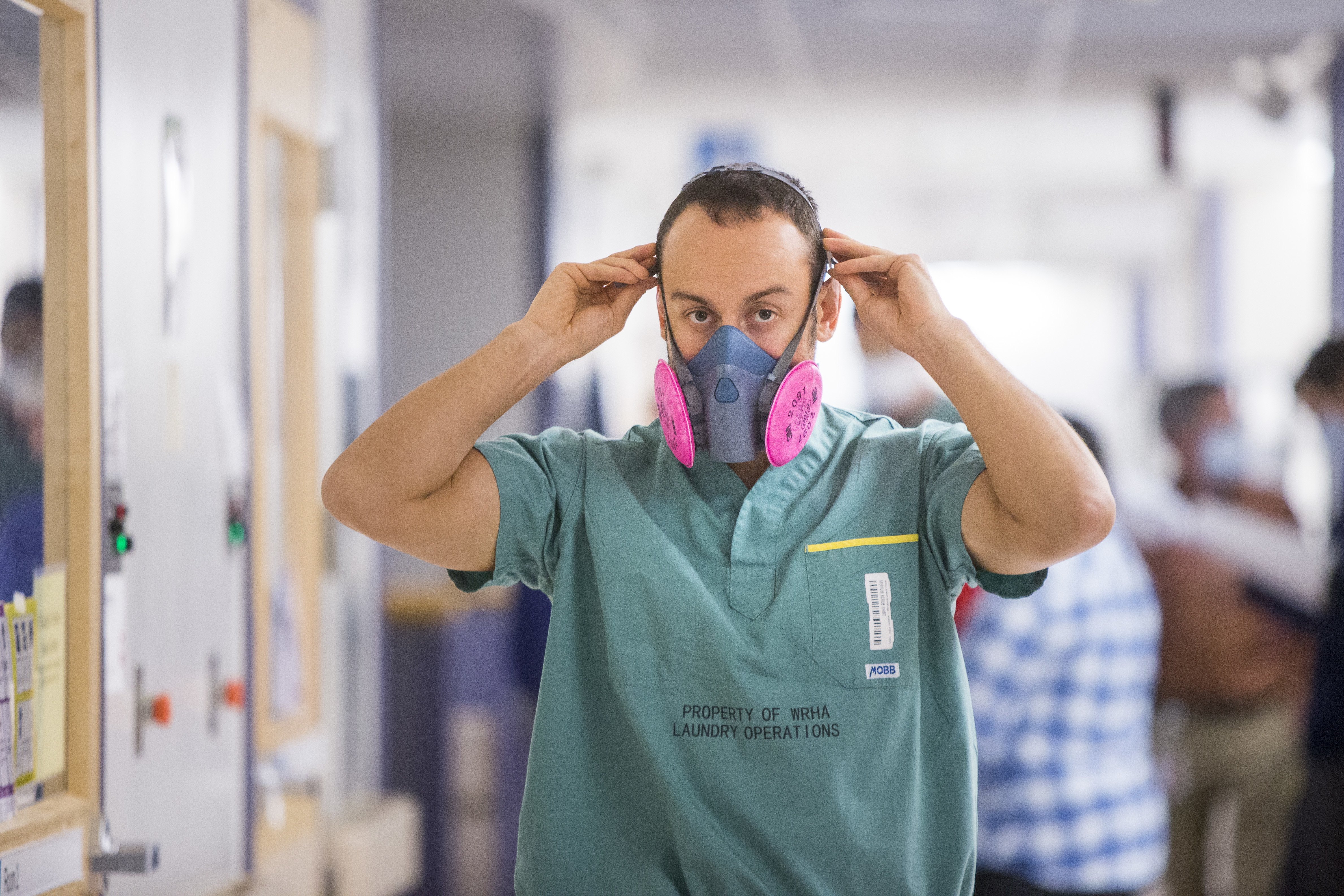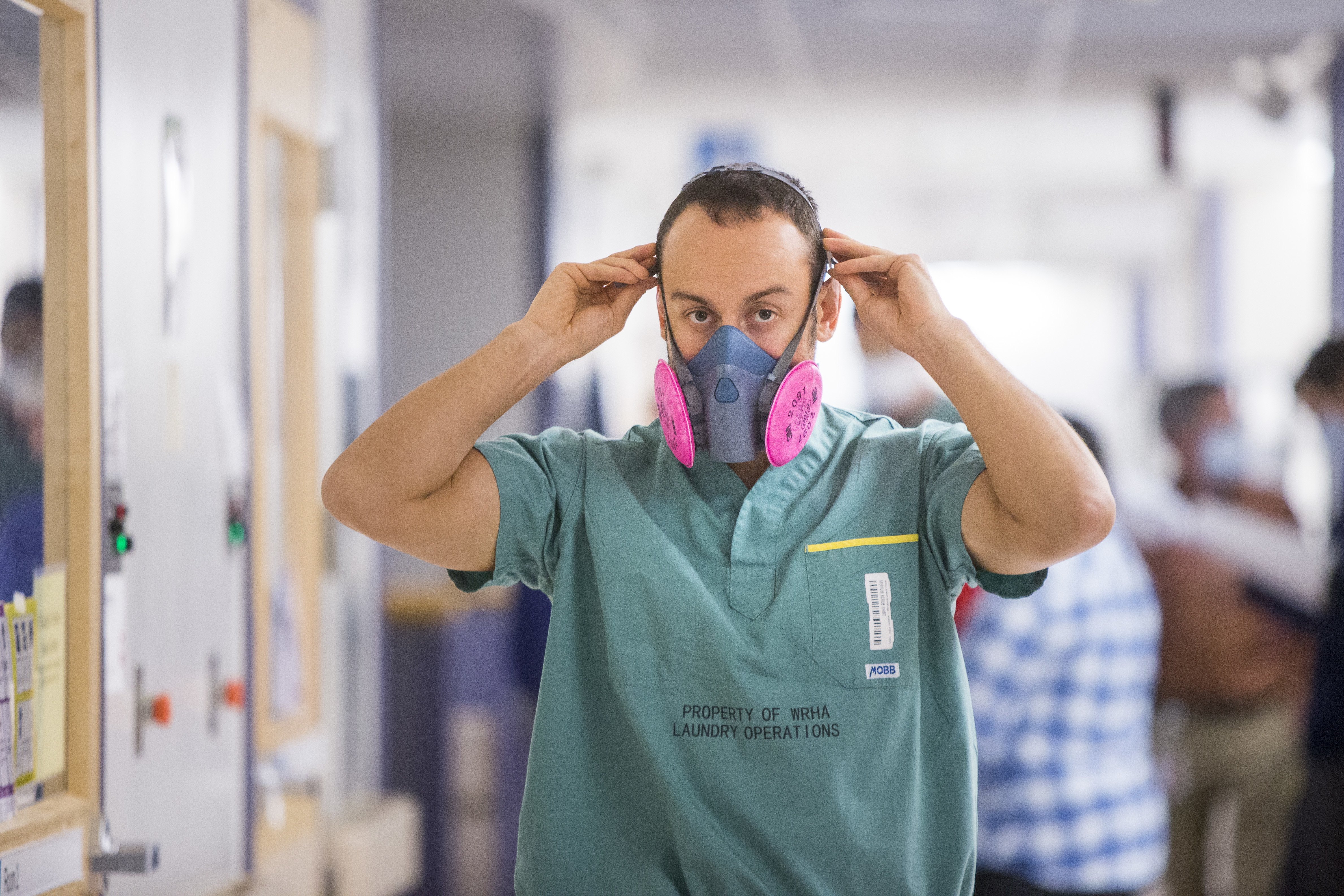 Papiz said that staff are working through their fears, putting in long hours and overtime. They're skipping their breaks to tend to the patients entrusted to their care.
Surgical nurse Aaron Turner said his colleagues are brushing up on skills they haven't practised since university.
"There was a lot of anxiety from staff, pushing ourselves well out of our comfort zone," he said.
One of his new duties, he said, is connecting dying patients by phone with their loved ones, who are barred from entering the hospital.
"It's not something we've had to do before," Turner said. "It becomes part of business, I suppose, but you can never get used to that."
Despite these new duties, health officials put up for interviews exude a confidence that the employees they have in place — reassigned and otherwise — can handle the influx of COVID-positive cases.
Hospital resources were stretched so thin in early November, the province imposed a near-lockdown to try to slow admissions.
But officials do openly question whether the health-care system can handle the numbers they're seeing much longer.
"They are working overtime," Cumpsty said of the staff. "They are stretched beyond right now."
WATCH | 'Every spare space' turned into a COVID-19 unit:
That stretching has included a change, from one-to-one nursing care before the pandemic, to a "team-based" staffing approach, where one nurse cares for multiple patients, with support ranging from respiratory therapists to physiotherapists.
Not everybody on the front lines believes the new care model, announced in November, is tenable.
"Patients will almost surely die in this environment," a group of nurses at HSC's medical ICU wrote in an email to officials. "Patients are already suffering from neglect."
The emails surfaced this week, after they were obtained by the Opposition Manitoba NDP.
In another message, staff said they cannot be expected to monitor several isolated patients at once.
They questioned the unimaginable decision that may arise if a nurse is left alone with multiple patients when a colleague goes on break.
"What room should they prioritize to go first if both alarms require their immediate attention for it's a matter of life and death?" the email asks.
"Please don't place these tough decisions on their shoulders."
Posted in Arts & Entertainment, Business, Canada, Health, Politics, Top Stories, World